Thanksgiving is a time to gather around the table and enjoy each other's company over a hearty meal. This is the perfect holiday to enjoy all types of foods, including everything from green beans to pumpkin pie. The key is creating balance so you can nourish your body without feeling bogged down and still enjoy the foods you love. Here is a Dietitian's Guide for Building a Balanced Thanksgiving Plate by By Mackenzie Burgess, RDN of TheRDLink.com
Building a Balanced Plate
When building your Thanksgiving plate, aim to incorporate a variety of foods for balance, more nutrition, and to prevent feeling sluggish after the meal. Treat the holiday meal as you would any other meal of the day - eat your breakfast and a morning snack as you normally would and listen to your hunger and fullness cues throughout the day. Remember - there will be leftovers, so there's no need to overdo it in one sitting.
Natural Delights® Medjool dates can be a delicious ingredient to pump up the nutrition of classic dishes. These can be found in the produce section of the grocery store. With 16 essential vitamins and minerals, including carbohydrates, fiber, and potassium, you can feel good about adding dates to your Thanksgiving plate.
When building your plate, use your plate as a guide. Aim to fill half your plate with vegetables and/or fruit. Then fill the other half with 1/4 protein and 1/4 carbohydrates. It may help to start by serving yourself vegetables first. This is one of the best ways to incorporate balance in your meal and walk away feeling good and not overly stuffed.
Below we break down these key food groups and share some recipes with added health benefits for a balanced holiday meal.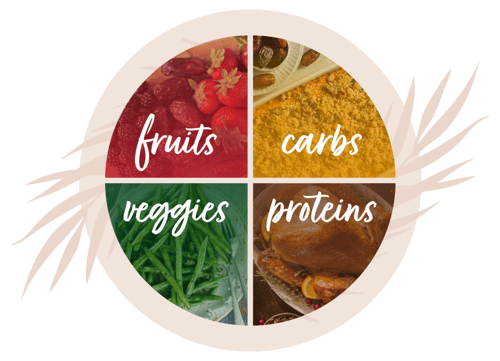 Carbohydrates
Carbohydrates are an important part of our diet because they are our main source of energy. Try to choose mostly fiber-rich whole grain carbs, fruits, and starchy vegetables. Fiber helps us feel more satisfied and stay fuller longer. Great Thanksgiving options include sweet potatoes, mashed potatoes, roasted squash, corn, cranberry sauce, or whole-grain rolls. Don't forget to save room for your favorite desserts!
Try these healthier holiday favorites: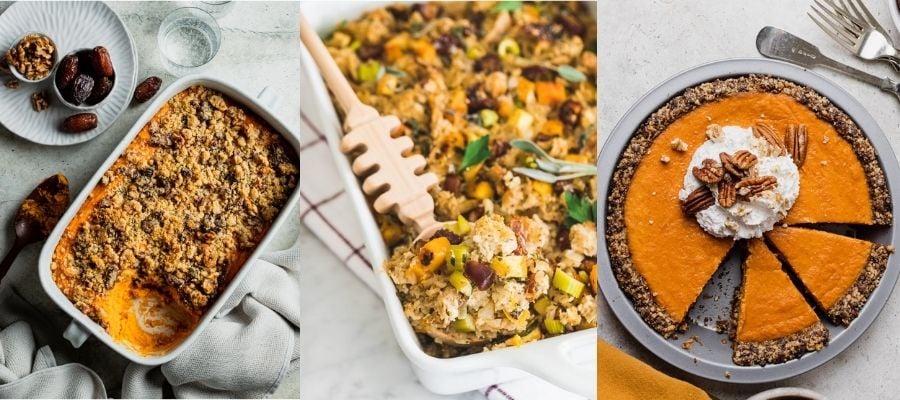 Protein
Protein also helps to keep us fuller longer and promotes healing from injury or sickness. Aim to pick mostly lean protein options. The main option you might think of is turkey, but feel free to mix it up too.
Here are some unconventional options you might enjoy:
Salmon - This fish is a great source of protein and anti-inflammatory omega 3s. Try topping with a

date glaze

or chopped nuts before baking.

Stuffed Chicken Breast

- This sweet and savory combo is a unique way to use traditional Thanksgiving ingredients while also packing in important nutrients like protein and B vitamins.
Tempeh Turkey - For a plant-based spin on turkey, try marinating tempeh and roasting to golden perfection. Tempeh is a great source of plant-based protein with 15 grams of protein per 3-ounce serving.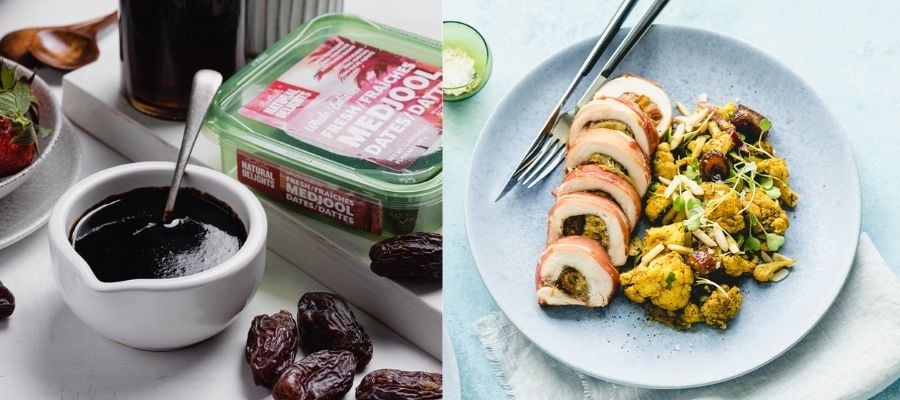 Fats
Dietary fat is necessary to absorb the essential fat-soluble vitamins A, D, E, and K. Choose mostly healthy fats which are higher in unsaturated fats.
Try these simple and healthy fat swaps:
Butter → Olive Oil when Cooking
Whole Milk → Skim Milk for Mashed Potatoes
Regular Gravy → Lower Fat Gravy or Mushroom Gravy
Dark Meat → Light Meat
Sugar →

Date Syrup

in baked goods
Non-Starchy Vegetables
Non-starchy vegetables are lower in carbohydrates and calories than starchy veggies like potatoes, squash, and corn. Vegetables are rich in vitamins and minerals that help support our health and protect against diseases. Try to make half your plate veggies to feel your best post-meal.
Need some inspo? Try these veggie dishes:
Harvest Quinoa Salad

or

Date Kale Salad

- This salad is brimming with colorful fruits and veggies you can feel good about adding to your plate. All these different colors represent nutrients that keep us healthy.
Roasted Broccoli Sprinkled with Cheese - Broccoli is chock-full of vitamin C, vitamin K, and calcium, Plus, you can't go wrong with a little parmesan cheese or nutritional yeast sprinkled on top!
Glazed Rainbow Carrots - Rainbow carrots are a beautiful way to add more color to your plate while also benefiting from vitamins A, C, and K.
Cauliflower Rice - You can make cauliflower rice yourself or find it in the frozen section. It's a great way to bulk up your plate with veggies without even realizing it!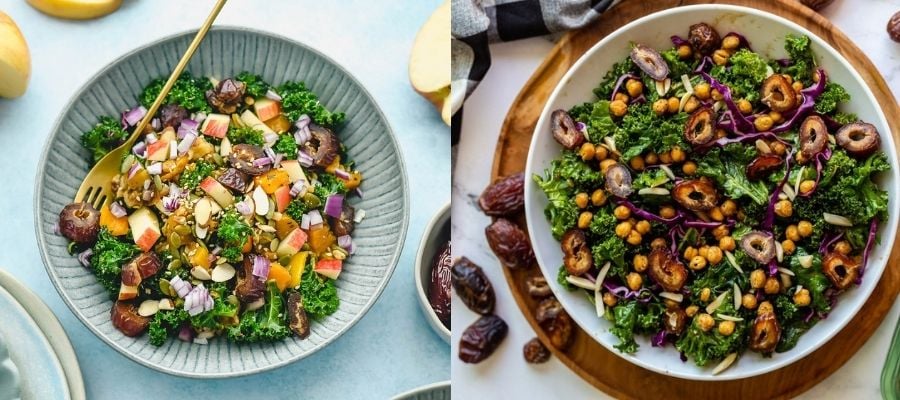 Find more healthy recipe inspiration here.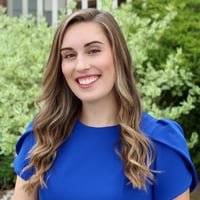 Mackenzie Burgess, RDN
Mackenzie Burgess is a registered dietitian and recipe developer in the Denver area. She focuses on customizable recipes with ingredients of your choice. She regularly appears on digital and broadcast media sharing quick meals and kitchen hacks.