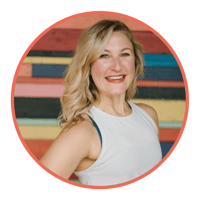 Whitney Stuart, MCN, RDN, CDCES
Vegan/Vegetarian/Plant-based Diet
A plant-based diet consists mostly or entirely of plant-based foods with no animal-source foods, although this diet preference may not be vegan (which also requires no animal by-products such as honey, eggs and cheese). Many individuals adopt a flexitarian approach where a majority of their diet is plant-based, with small additions of animal based foods as they desire.
Micronutrient Considerations
With any diet modification, it is pertinent to consider what naturally occurring micronutrients may be less abundant. This way, extra emphasis can be placed on foods (or supplementation) rich in these nutrients to ensure the body can still function optimally!
B12
Vitamin B12 is a powerful vitamin involved in metabolism and blood health. Without it, expect to feel extremely fatigued and extremity numbness may occur.
Rich dietary sources include tempeh, fortified breakfast cereal and yogurt.
Although there are great plant-based dietary sources of Vitamin B12, overall absorption of this vitamin is low and the best-practice recommendation stands to supplement Vitamin B12 for a diet without rich sources of animal protein.


Vegans should supplement with 250 mcg per day of a Vitamin B12 supplement.
Get Vitamin B12 levels checked annually using either methylmalonic acid (MMA) or TCII (transcobalamin) assessment.
Source: https://www.todaysdietitian.com/newarchives/0418p38.shtml
Iron
Iron is important for growth and development, used to make the protein in your blood, called hemoglobin, to provide oxygen to your muscles!
Rich dietary sources

Dates! Just a few daily dates from Natural Delights can meet daily iron needs, although they also contain Vitamin C and folate to improve overall absorption.
Other considerations: lentils, chickpeas, beans, tofu, cashew nuts, chia seeds, ground linseed, hemp seeds, pumpkin seeds, kale, dried apricots, dried figs, raisins, quinoa and fortified breakfast cereal.
RD Tip: Vitamin C improves absorption of nonheme iron. Thus, pair your cashew or pumpkin seed snack with some citrus fruit!
Omega-3 Fatty Acids
Omega-3 fatty acids are a powerful polyunsaturated fat that regulate blood clotting, contraction and relaxation of artery walls, and inflammation. They help to regulate a strong heart rate and keep triglyceride levels at bay.
There are 3 types of Omega-3 fatty acids - EPA, DHA and ALA. EPA and DHA have to be supplemented in plant-based diets as naturally occurring sources come primarily from fish.

Alpha-linolenic acid (ALA) can be found in flaxseeds, flaxseed oil, chia seeds, walnuts, soy foods and algae or algae oil.
Plant-based individuals need 200-300mg of combined DHA EPA daily. These supplements are derived from Algal oil. Algae-based supplements are a much more sustainable choice than fish-based supplements.
Benefits of a Plant-based Diet
Fiber - A plant-based diet is naturally plentiful in fiber! Dark leafy greens, whole grains, and legumes are fibrous foods that contribute to a healthy gut, improved digestion and regulate bowel function.
Antioxidant Load - A diet full of fresh and seasonal fruits and vegetables contains a heavy antioxidant load with natural sources of free-radical scavenging antioxidants that improve arterial health!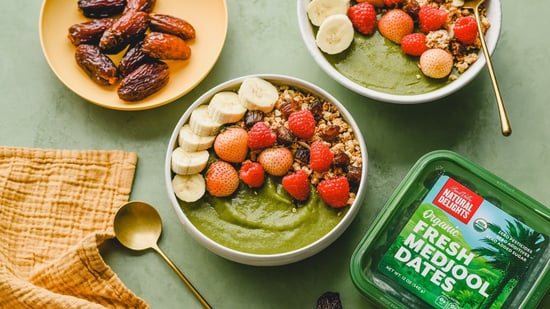 Simplify your paleo-based lunch with Whitney's Vegetable/Protein/Fat/Carb (VPFC) Bento Method!
Why Bento Boxes? Meet your needs, easily! Fill each category easily by utilizing a bento box. Non-starchy veggies, lean protein, complex carbohydrates and healthy fats for sustained energy
V - broccoli, sliced cucumber, carrots
P - tofu, black beans, pumpkin seeds
F - almond butter, avocado, walnuts
C - berries, dates, sweet potato
Bento Examples
Blanched broccoli and tofu with mashed avocado and roasted cinnamon sweet potato cubes
Sliced cucumber and pumpkin seeds with almond butter stuffed date
Carrot and walnut salad topped with black beans and a side of fresh berries
Social Cues & Considerations
Call prior to see if they offer an impossible burger, black bean patty or tofu and ensure the restaurant doesn't cook with butter.
Ask about sneaky dairy sources - dressing and marinades. Do they offer an oil and vinegar, salsa, or guacamole dressing option?
Mix and match a meal - a large chef salad can be spruced up with olives, avocado, dates and dried fruit. The appetizers are a great place to look for vegetable dishes to bulk your entree.
Travel Snacks - fresh fruit, dried seaweed, nuts and seeds, date and nut trail mix.
---
Paleo/Whole30 Diet
A paleo diet was designed to resemble what our hunter-gatherer ancestors ate thousands of years ago. It includes a whole foods based diet without dairy, grains, refined sugar and legumes.
Micronutrient Considerations
Calcium
The best way to ensure calcium is absorbed, is alongside sources rich in Vitamin D and Magnesium! Most individuals have enough calcium in their diet, but without the others, there is far less bioavailability!

Rich dietary sources include artichoke, broccoli, collard greens, arugula, figs, sardines and muscles.

Decrease phytate prevalence which limits calcium absorptions

Soak your Nuts and seeds and roast pumpkin seeds, sesame seeds, almonds and brazil nuts to decrease phytates.
Iodine
Iodine is a vital mineral for cellular metabolism and thyroid function.
Dietary sources include sea vegetables like kelp and kombu, iodized salt, seafood and eggs.
Benefits of Paleo/Whole30
Real Food Focus
A paleo diet emphasizes more home-cooked meals and time in the kitchen leading to fresh meals and less inflammatory packaged food consumption. Pro/Con? The paleo diet emphasizes cooking, as there are few paleo diet restaurants, but this can also lead to burn-out and cooking fatigue.
Quality Protein Sources
Unlike many dietary preferences, the paleo diet puts a great emphasis on the quality and sourcing of protein (wild, grass-fed) which contributes to a decrease in inflammation and prevalence of dietary trans fat.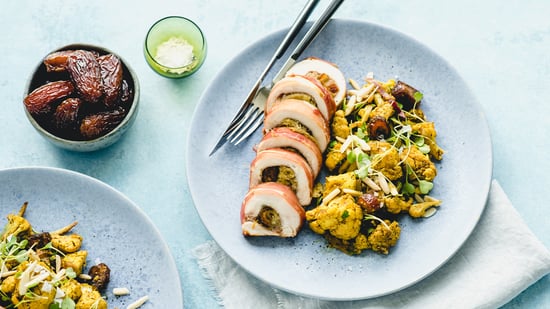 Simplify your paleo-based lunch with Whitney's Vegetable/Protein/Fat/Carb (VPFC) Bento Method!
V - cauliflower rice, cucumber, celery
P - ground turkey, wild tuna, eggs
F - avocado, olives, ghee
C - dates, banana, plantain chips
Bento Examples
Social Cues & Considerations
Call to ensure the restaurant doesn't cook with butter and verify the type of oil they use.
Ask if they're able to provide a lean protein source that can be grilled or baked.
Mix and match - a good piece of protein can be paired with a side salad (oil and vinegar dressing), green beans, broccoli, a baked potato or a side of avocado for a balanced meal.
Travel Snacks - fruit, meat sticks and jerky, nuts and seeds, dates with almond butter
Paleo + Plant-Based Pumpkin Spiced Single-serve Cheesecake
Ingredients
3 cups raw cashews, soaked in water overnight, drained*
1 15-ounce can pumpkin puree (not pumpkin pie filling)
1 ½ cups canned, unsweetened coconut cream
5 Natural Delights pitted Medjool Dates
⅓ cup coconut oil, melted and cooled
¼ cup freshly squeezed lemon juice
1 ¼ teaspoons salt
2 tablespoons pumpkin spice
Process
You can use a standard cupcake pan or small glass containers for your mini cheesecakes! Makes 12.
Add pecans, dates, salt, cinnamon, and ginger to the bowl of a food processor, then process for a few minutes until it starts to stick together. Spoon 2-3 tablespoons in each bottom. Refrigerate. Add the cashews, pumpkin puree, coconut milk or cream, pitted dates, coconut oil, lemon juice, salt, vanilla, cinnamon, ginger, clove, and nutmeg to a high-powered blender. Blend for 2 minutes on high until the mixture is ultra-smooth. Pro Tip: You may need to stop a few times to scrape down the sides. Keep blending until it's very smooth. Pour ~¼ cup batter into each mold. Refrigerate for at least 6 hours until set!