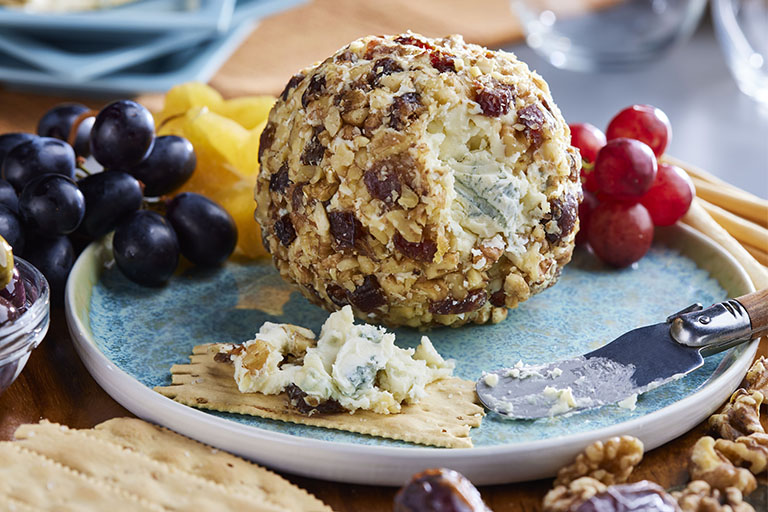 Gorgonzola Date and Walnut Cheese Ball
Ingredients
8 ounces BelGioioso Mascarpone
8 ounces BelGioioso Creamy Gorgonzola
5 Natural Delights Pitted Medjool Dates, chopped
¼ teaspoon garlic salt
½ teaspoon sriracha sauce
1 teaspoon pink peppercorns
1 tablespoon chopped chives
¼ cup chopped California Walnuts
Preparation
Remove mascarpone from cooler and allow it to soften at room temperature.
Combine the first five ingredients in a mixer and mix on low until smooth texture.
Form into a ball and place in freezer for 15 minutes and allow to firm up.
Combine peppercorns, chives and chopped walnuts.
Remove cheese ball from freezer and coat with walnut peppercorn blend.
Serve with toasted crostini or crackers.
* You may also finish with honey on top if preferred.